Aluminium Pair Of Kissing Duck Showpiece, 11 IN, Gold, Multi, 2 Piece
Jeevan Dhara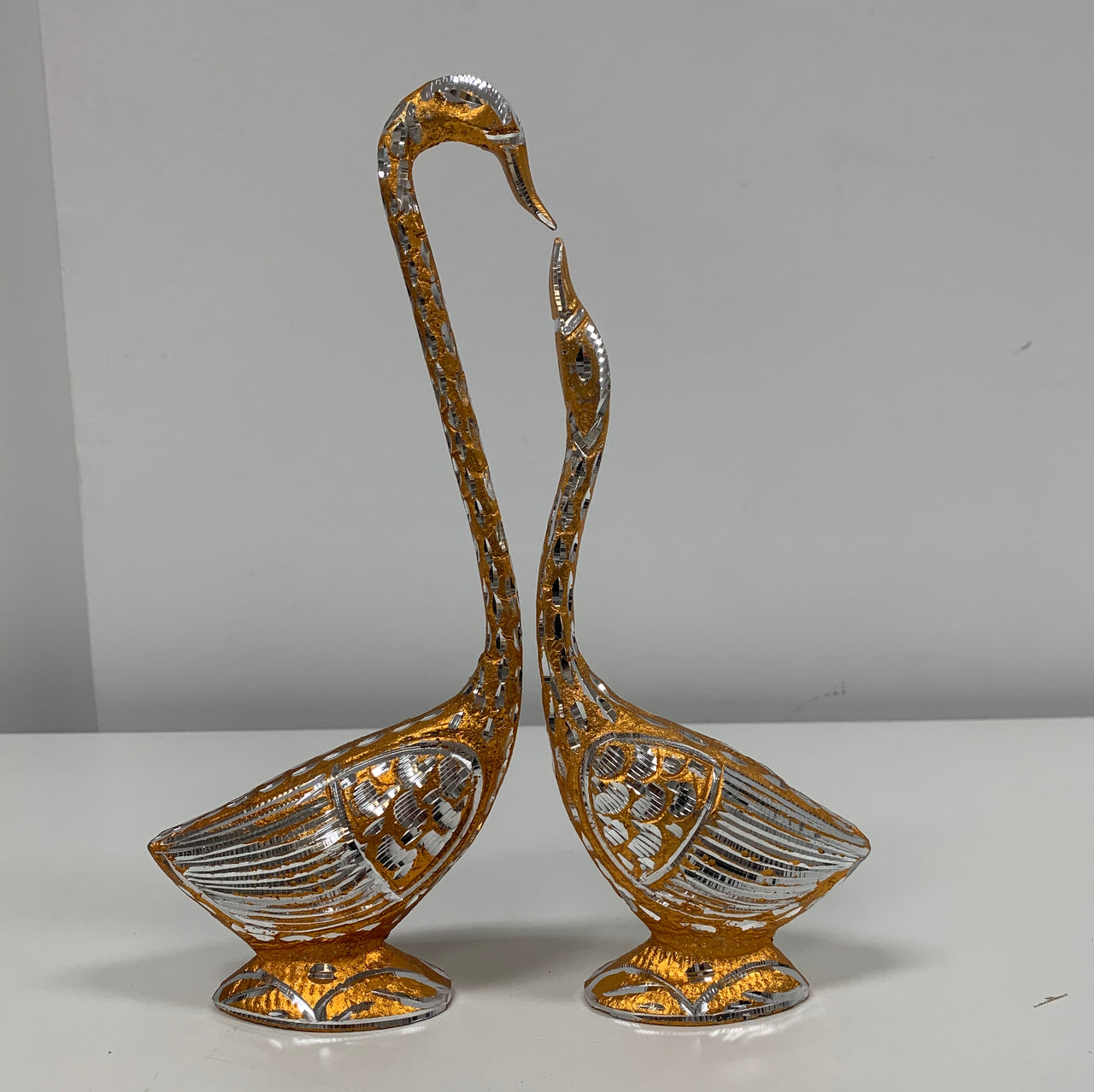 The Pair of KISSING DUCK from MISHTY DININE CRAFT IS considered a Feng Shui symbolizing Love and Luck. The pair of kissing ducks are made of premium quality material which makes them sturdy and durable. They are light weight and it is easy to clean the pair of kissing duck. it doesn't require high maintenance. Clean them with soft dry cloths. The pair of Feng Shui Kissing Duck in your bedroom, living room, other corner of your home and enhance the beauty or your interior décor.
The Pair of KISSING DUCK is a Feng Shui Symbolizing Love or Luck. KISSING DUCK has always been a great symbol of LOVE.
SUAITABLE FOR:- Home Décor, Tabel Decor, other corner of your interior decor, Gifting to Friends and Relatives and Best gift for newly weds couples.
PACKAGE CONTENTS: 2 Kissing Duck Figurines
DURABLE AND LONG LASTING ---- Made from premium quality materials( Brass ) Kissing Duck is durable and made to with stand years of use and they are light weight so Easy to maintain.
Country of Origin: India
Additional Information
Item Dimensions LxWxH:

18 x 4 x 3 Centimeters