Stylish Cloth Multicoloured Multipurpose Printed backpack
Jeevan Dhara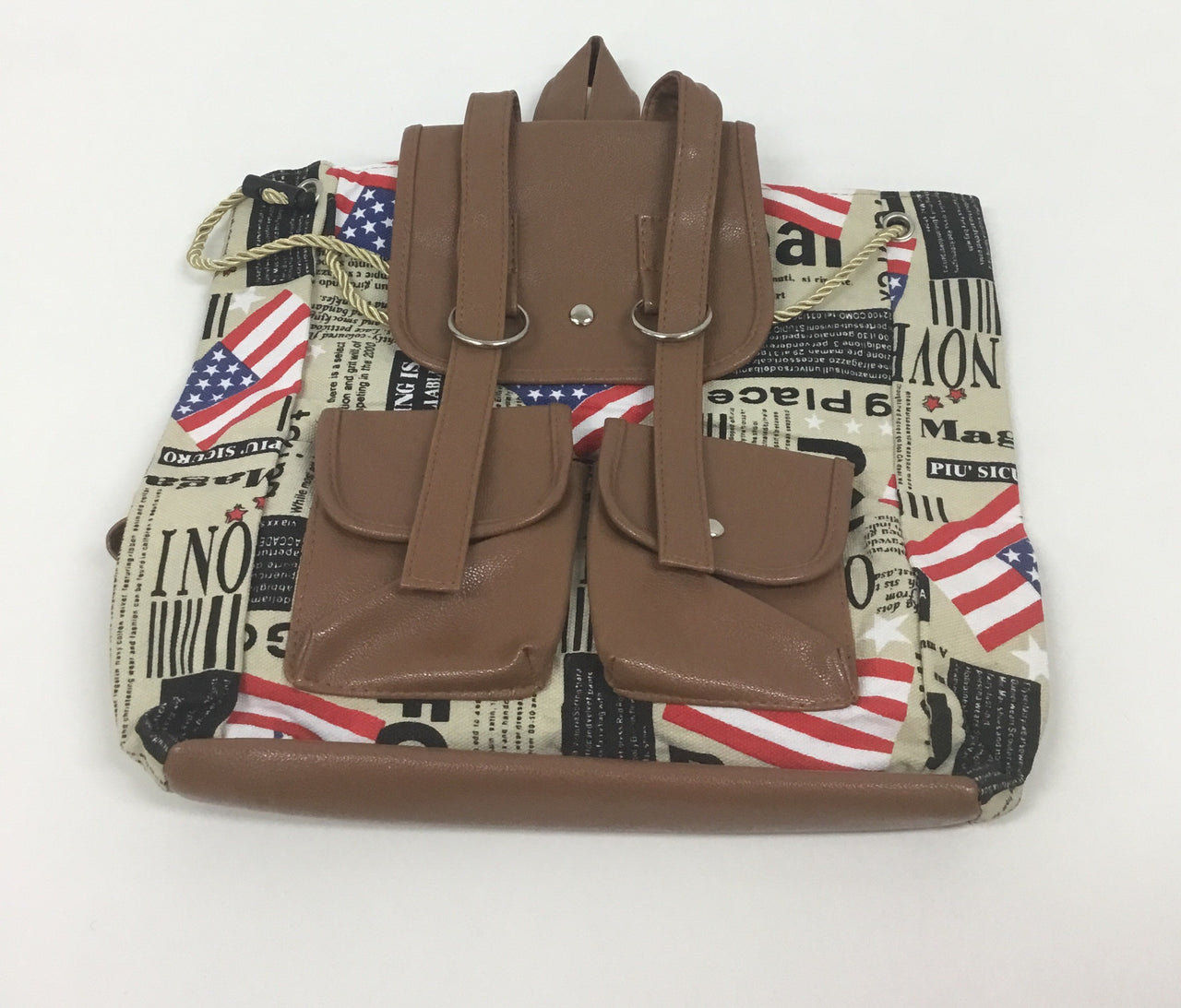 Material: Cotton
Dimensions: Length 35 cm x Width 37 cm 
Our authentic and durable backpack is the very definition of value for money, and with its sleek design standing out from the rest.
It's brown color background makes it more acceptable to people. It comes with button outside with two small button pockets under the big button. It has one open pocket inside. It has long brown back handle with small handle to carry in hand. It is designed with a small golden color belt for more safety.
We put low price on it so that you do not need to compromise with your choice.