Splendid designed hanging earrings in five colors
Jeevan Dhara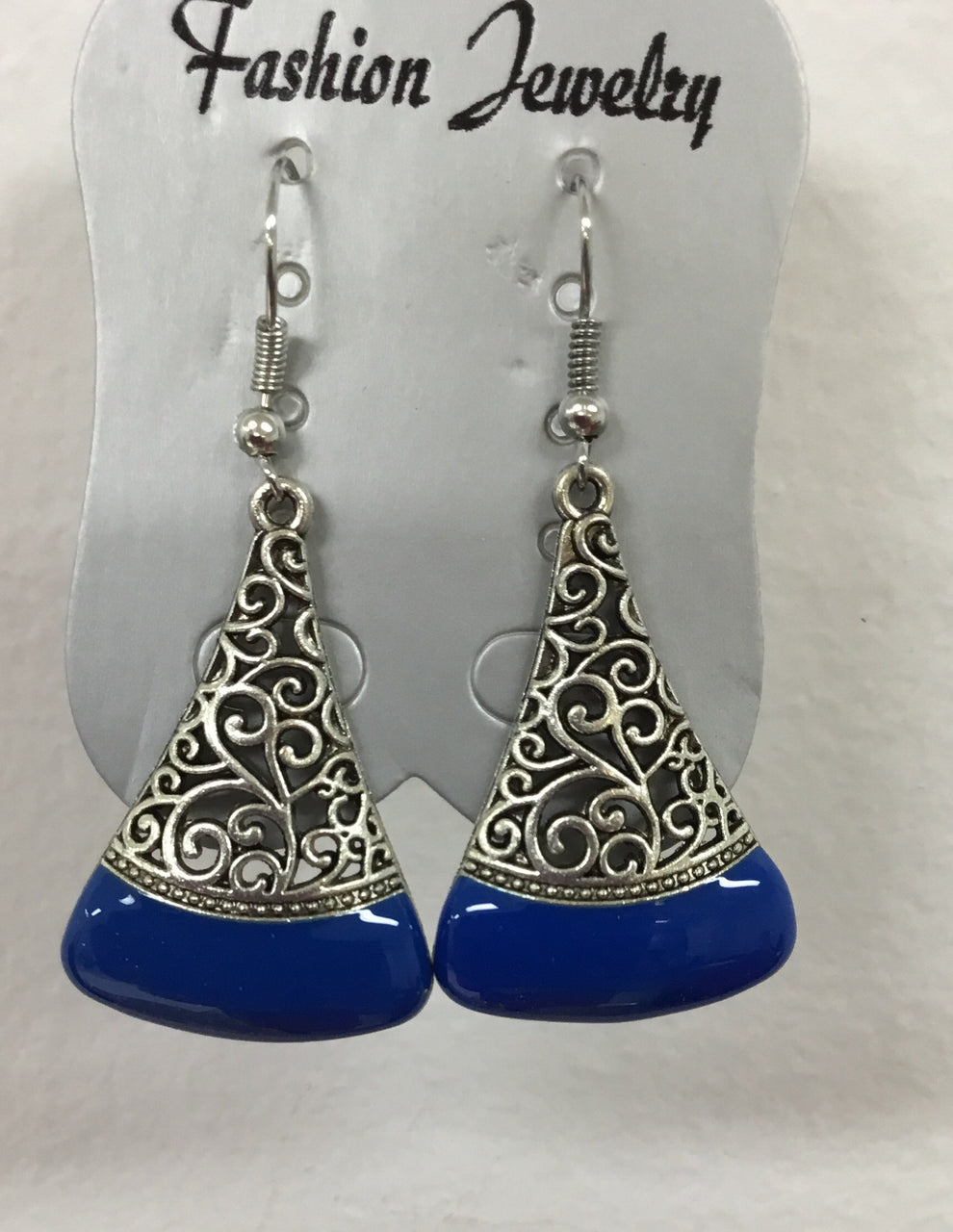 Material: Base metal in gold colour 
Dimension: Height 1 cm* Width 3 cm* Length 4 cm.
Color: Navy blue, Black, Green, Maroon, Pink
These ear rings are crafted carefully with elegant look. It has back lock type fish-hook which will make you feel comfortable. You can wear it in any casual and party occasions. These earring's special quality is, these are skin friendly, non allergic and environmental friendly. Do not keep these in touch with heat and chemicals. Clean with dry cotton keep these in air tight container.
We are offering very low price now. So, grab it quickly.