Exclusive Home Decor Wall Painting With Night View Scenario
Jeevan Dhara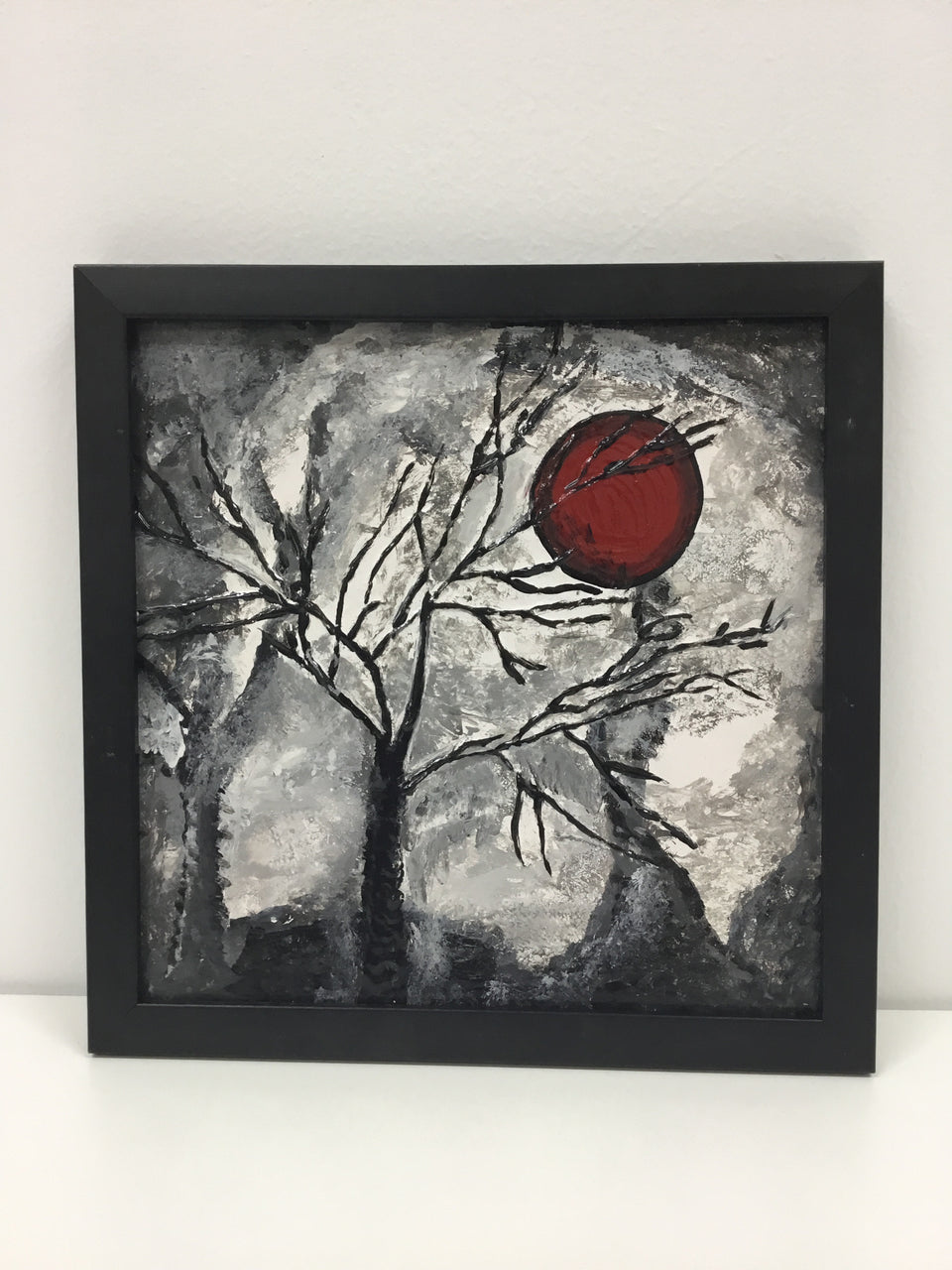 Dimension: 28 cm (L) x 28 cm (W) x 1.5 cm (D)
Material: Wood, Paint
Colour: Black and white
Frame: With Frame
This painting has been designed with high definition material and black and white background. It has been covered with black frame which makes it more attractive. This meticulously hand-crafted painting features a leaveless tree, embellished by a blood-red moon, reinforces the ambient theme within your household. This scenario might be in a forest. People can assume different meaning from it. It has no glass work. So, it is safe to carry and hang. The material is environment friendly. 
It can be a perfect painting to decorate your living room, bed room, drawing room, kitchen, dinning room office, hotel and bar. People will be amazed by the graceless  of this painting. They will praise your choice. It can also be a very good choice for gifting someone.
We want our customers be completely satisfied with the purchase. So we put affordable price.