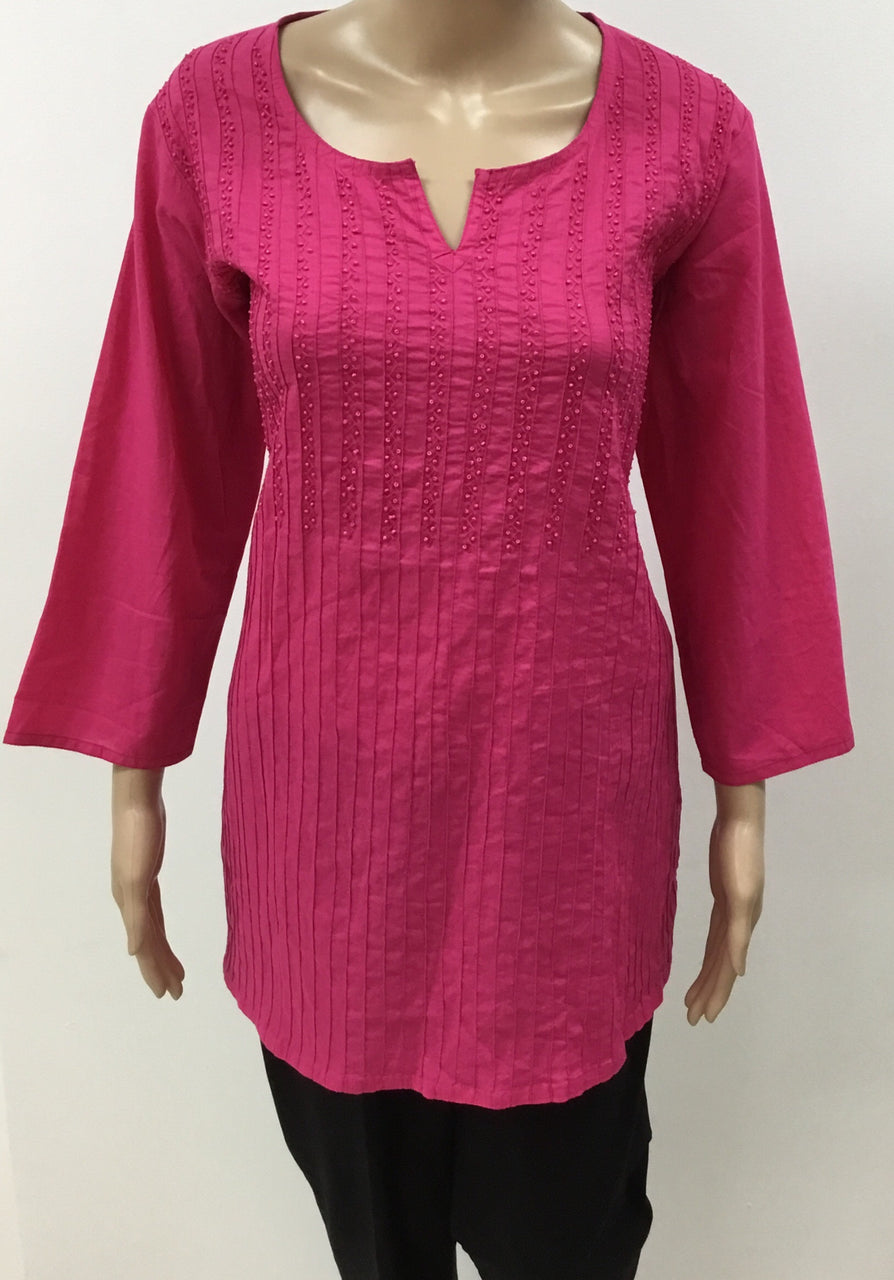 Top Fabric: Cotton
Top Length: 28 inches
Size: XL
Design: Designed with threads and beads
Color: Dark pink
Stitched type: Stitched
Sleeves: Full sleeve
Kurti Neck: Boat neck 
Now the price is very low. So, grab it quickly.
This cotton dark pink Kurti is so pretty with it's appealing design. It becomes more tempting because of it's thread and beads design in the front. The bold color of the cloth will go well with any general skin complexion. Make you modern and trendy at work place or any other location. This Kurti can be worn with jeans, leggings or palazzo. 
The price is very low. Order for today.