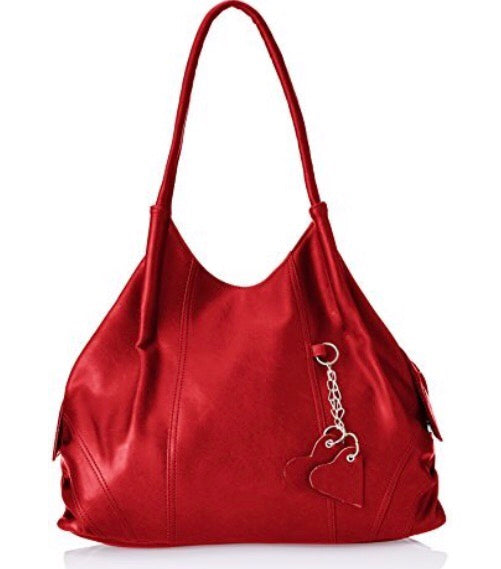 Material: PU fabrics
Dimension : Tall 12 inchese* Wise 17 inches * Deep 6 inchese
It has one 2 compartments divided with one zip and 1 back zip pocket. This gorgeous red diva style bag is made of PU fabrics. The stress points are double stitched and reinforced with hidden nylon strapping as well. It has come from the famous brand "fostelo".
It's spacious compartment will help you to carry your everyday items in much organized way. It has beautiful clochette which decorated the side of it and make it more ravishing. It's quality material will make it long lasting. You can use it years after years.
It is very cheap now. Why delay?