Jaipur Mart Festival Collection Oxidised Silver plated stud Hoop Bali Earrings
Jeevan Dhara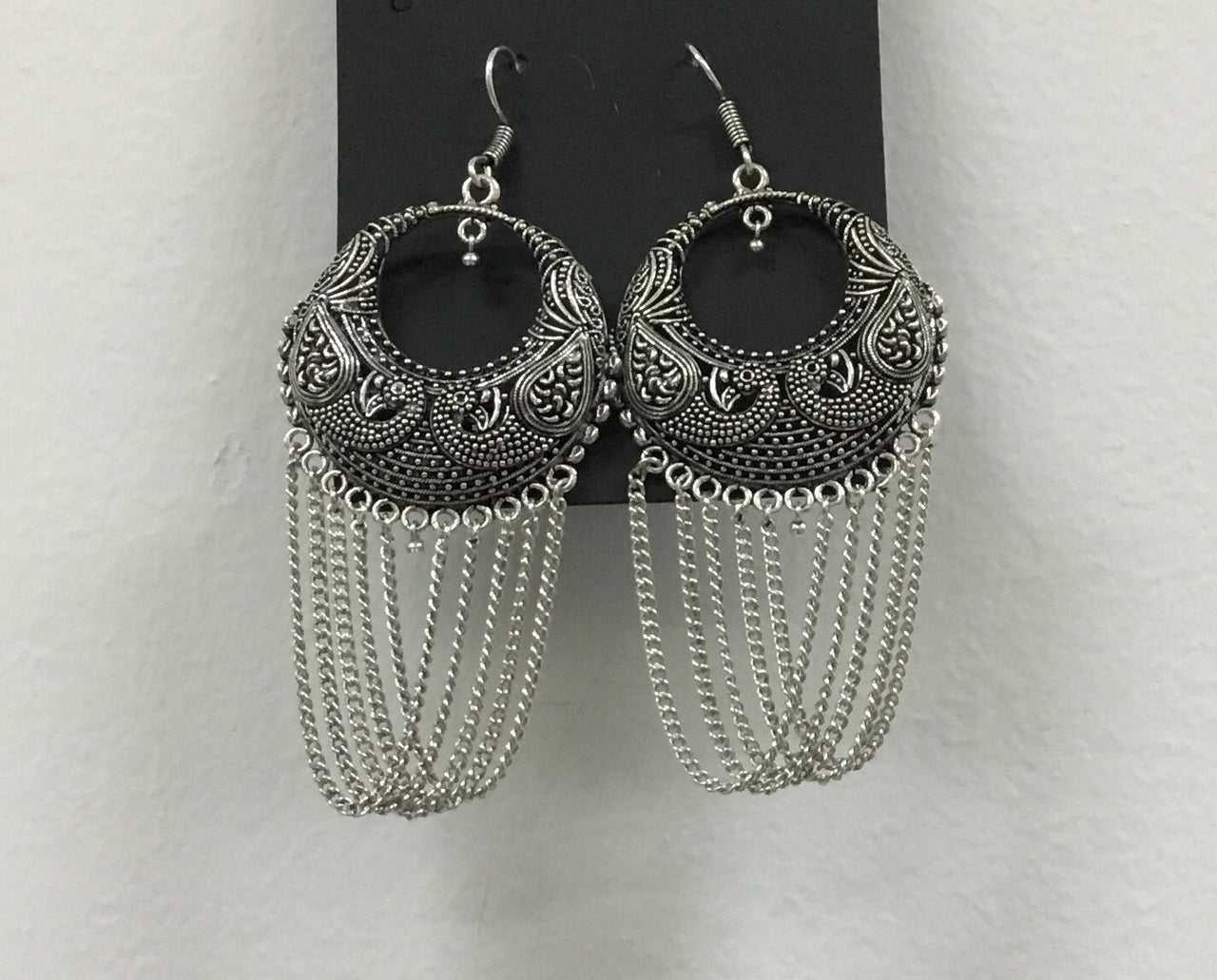 Material: Brass
Dimension: 3.15 inches(L), 1.18 inches (W)
Colour: Silver
These admirable piece of earrings have been made from Oxidised silver. These are superior quality product and light weight designer jwellery at very economical price. These earrings have been created with sparkling finish and the best craftsmanship. These will make you glamorous among the crowd.
These are perfect to be worn on various occasions like party, wedding, engagement, to work, office or during festive occasions. It can also be a very good option to gifting someone special. The colour may slightly vary because of light effect. 
It is advisable to store jwellery in a zip lock pouch, keep away from water, perfume and other chemicals and clean it with dry and soft cloth. It is very low price now.