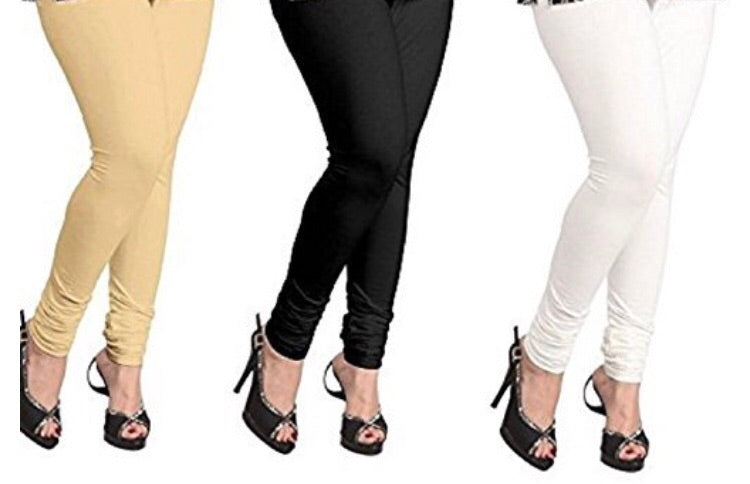 These leggings are versatile fashion pieces which is very soft, rich and comfortable which you can wear on outings. They are simple on design. These are suitable to be worn at offices, home or various events under a dress or top. 
Fabric: cotton
Pattern: Plain
Size:   Black, red and mazanta(M)
           White (S).
Color:  Black, white, red and mazanta
We always care for customer's need. That's why, we put very affordable price for you.