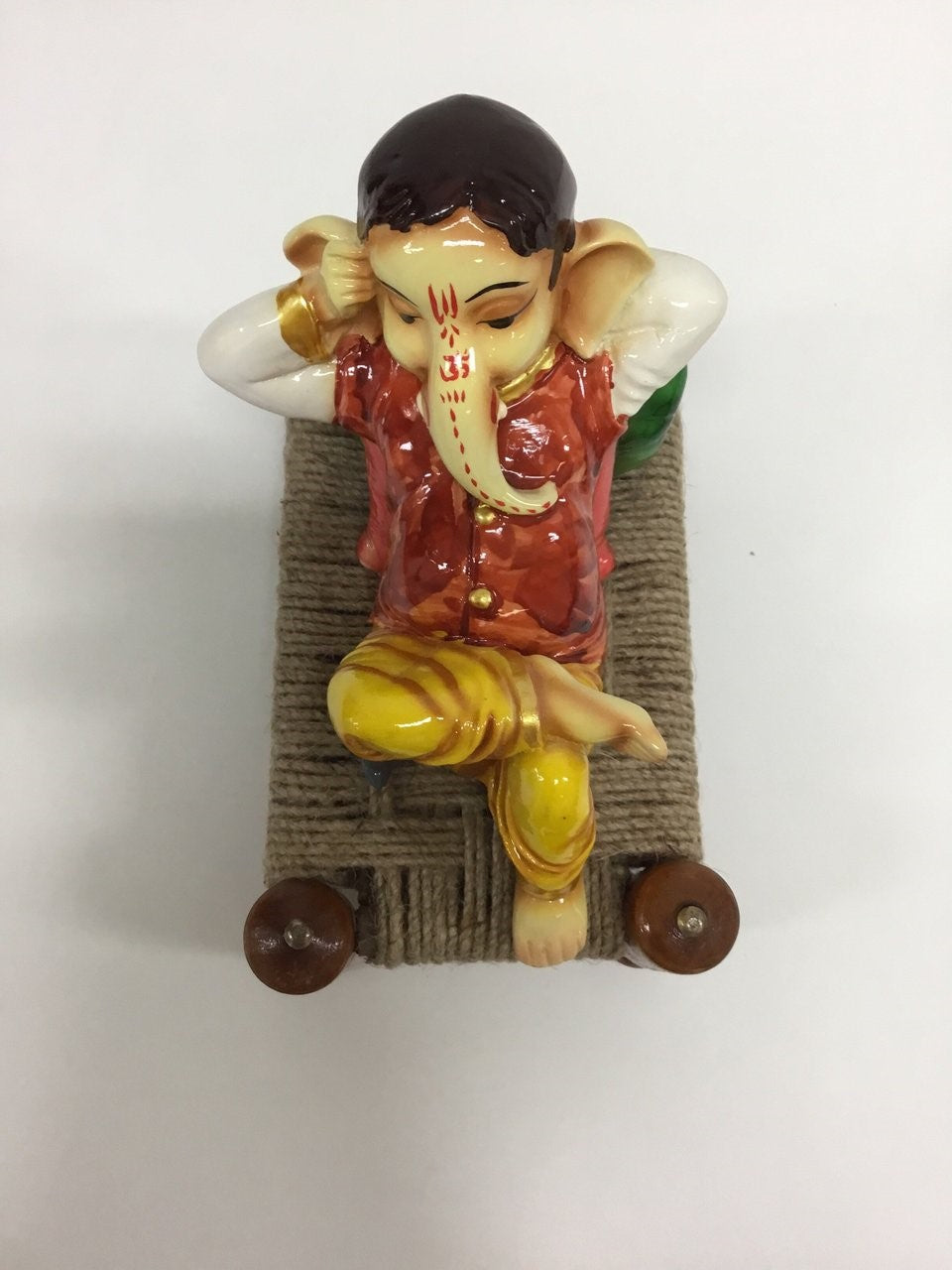 Unique and classy, these idols of Lord Ganesha are not only illustrious and striking pieces of decor, but will add an exotic charisma to your abode. These miniature sculptures feature vibrant colours and have an ineffable sheen that give them a prominent appearance, which is certain to stand out in your home. Considered to bring generosity, contentment and abundance to any household, these Ganesha idols represent focus and direction in life.
Perfect for giving to your loved ones on special occasions such as birthdays, anniversaries, etc these Ganesha idols are sure to make an impression in your household.
two varieties of Ganesha idols are available, one with the pillow and one without.
With the pillow: 8 inches (L), 5 inches (W), 7.7 inches (H)