Lucky charm with three beautiful golden and blue flowers
Jeevan Dhara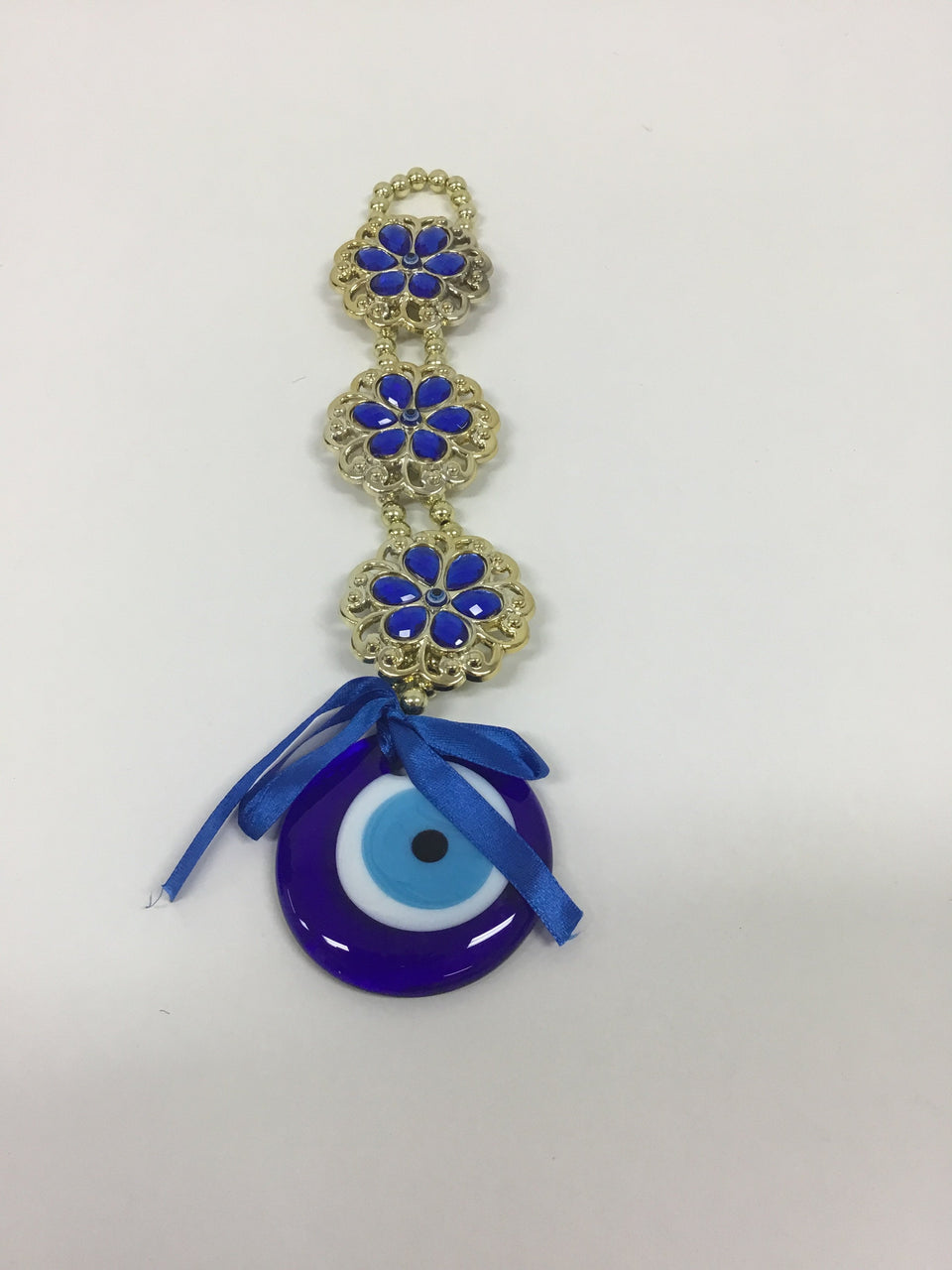 Material: Metal, glass and plastic.
Color: Blue with golden combination
Measurement: 30x4 cm
Diameter: 6.5 cm
This golden flowers Shaped lucky charm has been crafted with enticing and artistic design. The blue will protect you from all the negative energy and brings your progress, wealth and health. This can be hanged on the door of your home or office to make the place more beautiful. It can be a very good option to gift someone on the special occasions.
Now We are offering very special price.