Multipurpose water resistant with USB charging port backpack in four colours
Jeevan Dhara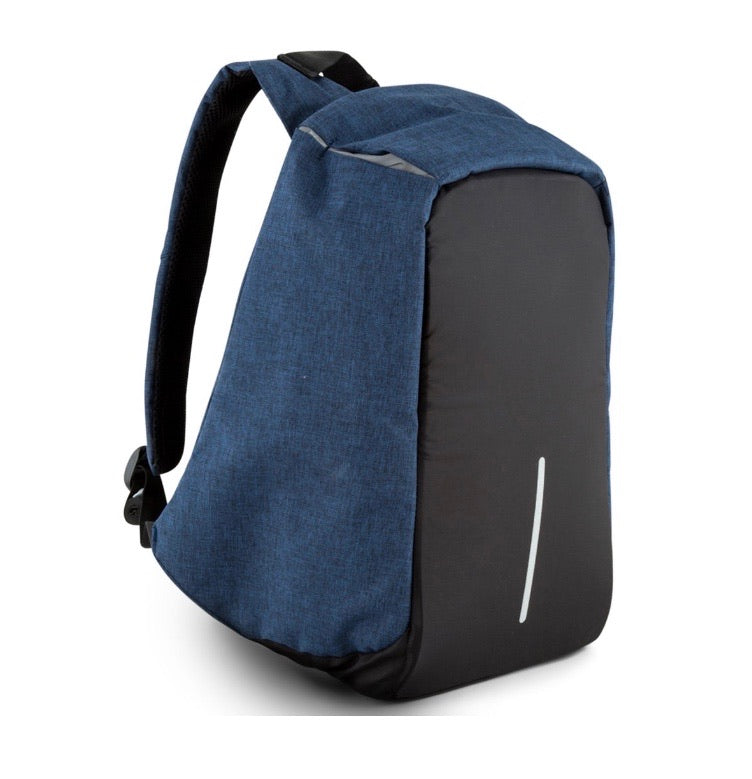 Material: Polyester 
Dimension: 46 cm (L), 30 cm (W), 14 cm (D)
This durable and lightweight backpack can keep you stored throughout the day while also being super stylish, thus making it the perfect modern and functional accessory for any user- male or female. This can be the perfect complement to your bold and charismatic persona. It can hold all your staffs with convenience. These backpacks are high on aesthetics as well as on utility and functionality.  The material of this backpack is water resistant which keeps any worries about getting wet in the rain or accidental splashes at bay. 
We have four colors: Black, grey, blue and purple. It's exclusive feature are, it has durable handle, zipper, buckle, USB port and luminous strip. It is very spacious, so that you can use it easily to carry your important things with you anywhere like schools, travelling or office. It is environmental friendly and comfortable to use. Most of the weight you feel is that of the goods you carry inside as the backpack does not impose much weight on the user.
We are offering very low price on it. So, order it today.