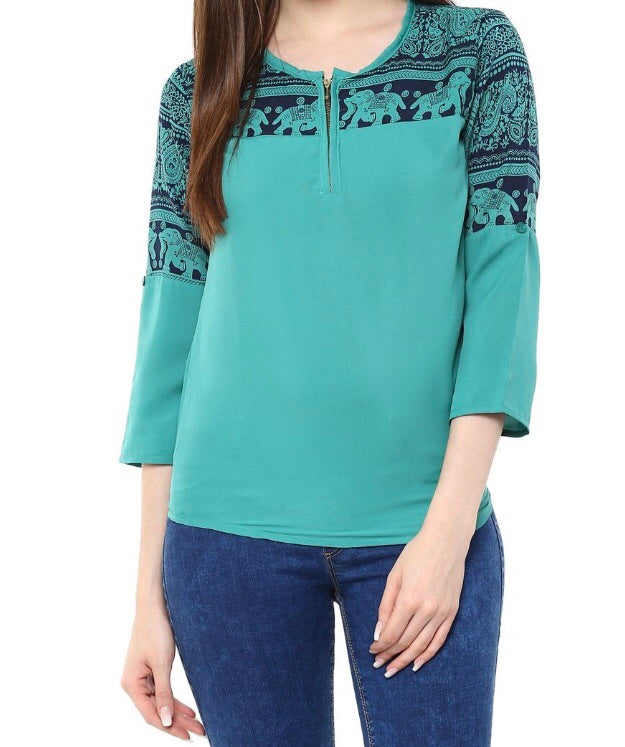 Top Fabric: Crepe
Size: Small, Large and Medium
Color: Green 
Stitched type: Stitched
This charming top has exceptional but simple black print on the base of green colour which make sure it alluring. It comes with three quarter sleeves and fashionable zipper on the round neck. 
This Kurti has an trendy and appealing touch which will impress fashionable women. This will surely add unique charm to your casual as well as party look.  It will make you comfortable anytime, both in summer and winter because of its quality material.
 Now the price is very low. Do not delay.