Comfortable rayon Tunic black top with silver stripe
Jeevan Dhara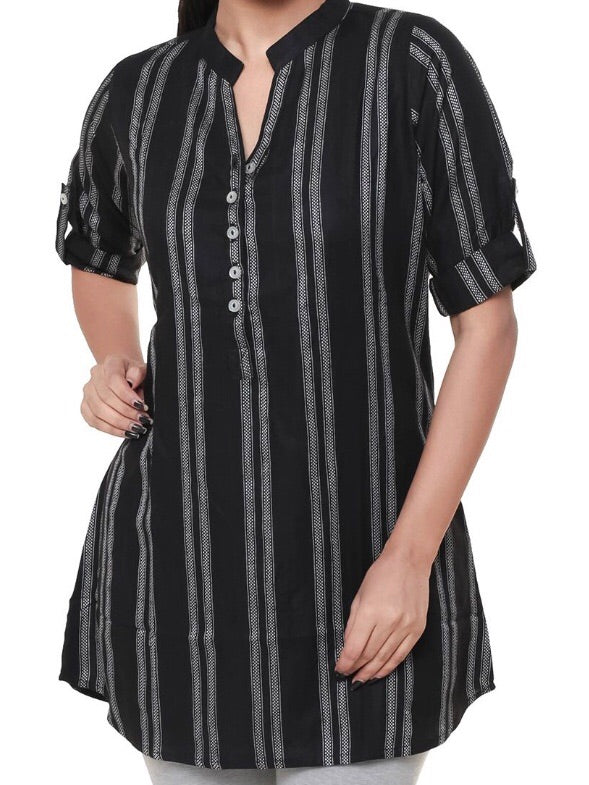 Top Fabric: Soft Cotton/ Rayon fabric
Size: Medium and Small
Color: Black
Stitched type: Stitched
This Kurti has been made from soft cotton and has folded hand with cuff buttons. The material is very soft to touch and fits perfectly. It has attractive black with silver stripes. It's folded hand design with cuff buttons is very impressive for any women. The Kurti has boat neck with buttons details. 
It is perfect for day and night outing and for any casual occasions. Wear it with some light jwellery for a complete look. It can be worn with jeans, 3/4th pants, ankle pants, jeggings and leggings. Dry in shade. Use mild detergent.
Now the price is very low. Do not delay.